Recently, Shenzhen Gensol Investment Co., Ltd. (hereinafter referred to as Gensol Investment) has reached a strategic partnership with the operation company of Yunzhi Science Park - Shenzhen Aozhi Magotan Technology Development Co., Ltd., and Jingxu Investment has become Aozhi Magotan's shareholder unit. This signing marks that the two sides have formed a strategic partnership with complementary advantages based on long-term friendly cooperation.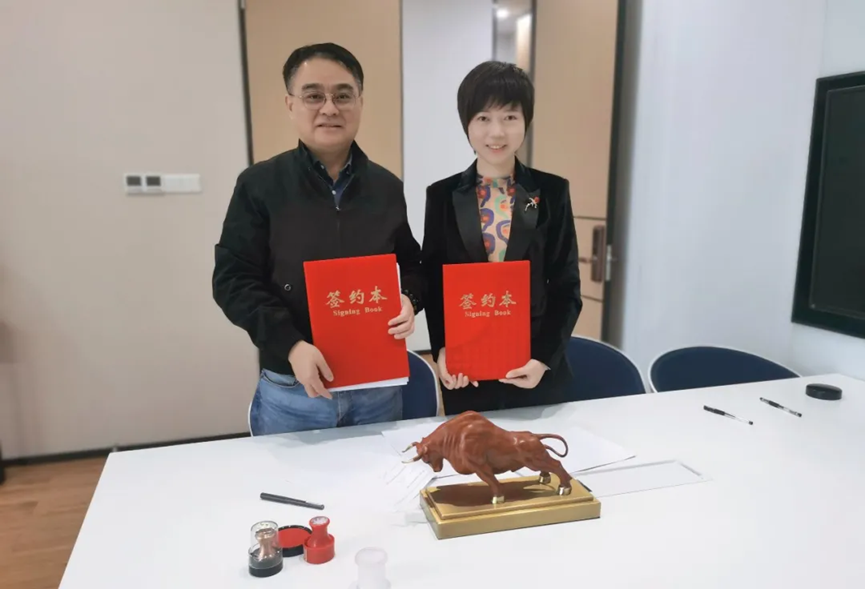 Gensol Investment was established on September 3, 2007. It is the first fund management company in China to obtain the qualification of private investment fund manager, focusing on Sino-European cross-border industrial investment. At present, the fund management scale exceeds 1.5 billion yuan, and the cumulative overseas investment exceeds 700 million yuan. Its subsidiary, Gensol (Shenzhen) Technology Innovation Center Co., Ltd., is the first domestic technology innovation service provider focusing on China and Europe. Through the innovation model of "investment + service", it integrates and optimizes European and domestic innovation resources, and builds a "technological service ecosystem" that integrates the three chains of "innovation chain, technology chain and industrial chain".
Shenzhen Aozhi Magotan Technology Development Co., Ltd. (hereinafter referred to as Aozhi Magotan). Auzhi Magotan was founded by a core team of senior cross-disciplinary investment and financing, fund management and industrial operations, with the goal of becoming a leader in the operation of industrial parks in China. Aozhi Magotan adheres to the operation concept of "adults achieve self", focuses on the integration of innovation chain, industry chain and value chain in high-tech fields such as artificial intelligence, high-performance medical devices, biomedicine, new materials and intelligent manufacturing, and is committed to the deep integration of industrial parks Sexual operation services.
In this cooperation, the two parties will jointly give full play to their greatest advantages to build a professional financial service platform for enterprises in the park, realize the exchange of overseas resources and domestic resources, and promote the coordinated development of industry and technology in China and Europe.