On August 26, the "Futian PingtouGe Star Entrepreneur" jointly organized by Alibaba Cloud, CHINA SPARK GROUP and 36Kr gathered at GENSOL to discuss the possibility of in-depth technical cooperation between China and Europe.
With the release of the country's "14th Five-Year Plan", technology, as the core foundation of China's economic transformation, has become a new driving force for urban economic growth in the future. As the only high-tech zone in Guangdong Province that has been encouraged by the central government for five consecutive years, Futian District has created a superior innovation environment for Chinese entrepreneurs. In this event, a total of 30 technology and innovation companies gathered. The valuations of companies range from 50 million to 6 billion, and they are all excellent representatives of the semiconductor industry. It can be seen that the development of China's semiconductor industry can be expected in the future.
During the event, Lynn, Gensol's general manager, introduced the company to the entrepreneurs. Gensol focuses on cross-border industry services between China and Europe. By acquiring, importing and integrating high-quality industrial resources at home and abroad, we will build an open and international China-EU industrial collaborative innovation platform, introduce core technologies and advanced enterprises from Europe, promote the establishment of in-depth industrial cooperation with Chinese enterprises, and promote the collaborative innovation development of cross-border industries between China and Europe.
The chairman of the company, Mr. Qiu Feng, and entrepreneurs conducted in-depth exchanges on the integration of technology and intellectual property in cross-border industry-university-research cooperation.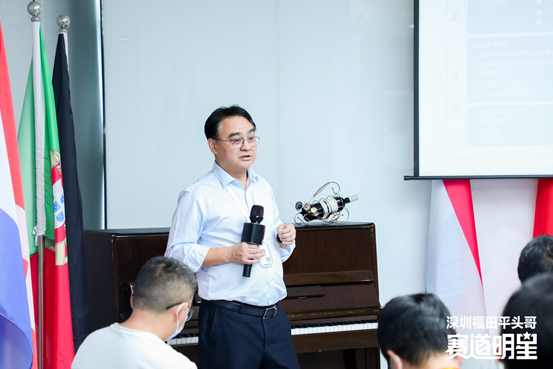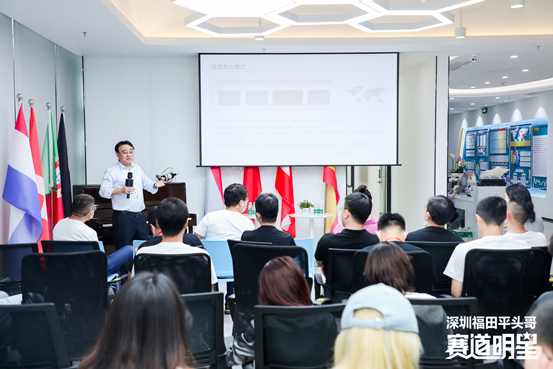 Adhering to the original intention of "promoting the sustainable development of SMEs", Gensol will continue to integrate domestic and foreign resources in innovative ways to promote the collaborative innovation and development of cross-border industries between China and Europe. Continue to explore the needs of both companies, create a suitable development direction for the company, and strive for the goal of serving companies to achieve cooperation!