As the largest and most influential science and technology exhibition in China, the CHTF attracted 38 countries. GENSOL with its partners in Europe was able to showcase over 30 innovative companies from 13 European countries including Germany, Italy, Switzerland, Britain, Austria, Spain.
• Visitor distribution and footfall at GENSOL booth
Our booth has seen more than 1,000 visitors in total, with an average daily rate of more than 200. Nearly 300 enterprises and institutions from all over China have expressed great interest in getting to know European enterprises, including tech giants like VIVO and ByteDance, as well as well-known listed enterprises, such as CNOOC and CIMC group.
Among them, more than 100 expressed their intention to have further in-depth interactions and exchanges with the European participants. As shown in the below visitor's profile, most interest in EU companies was from high-tech enterprises.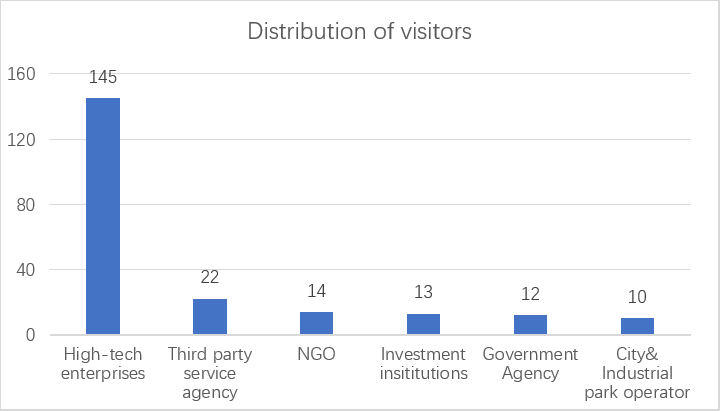 • Feedback from Chinese visitors
Statistics show that most of the Chinese visitors are mainly interested in the technology and trade of the featured European companies.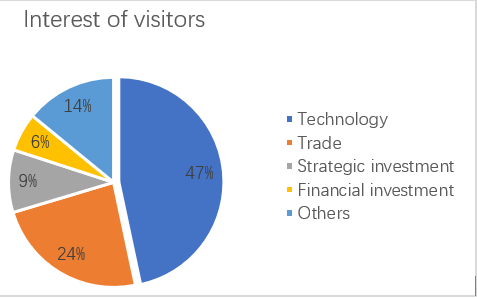 • B2B Meeting (Online Matchmaking and Pitching)
According to the different needs of both sides, we matched Chinese companies with some EU companies. The meetings covered technical cooperation, market development, investment, and financing. Some of the parties expressed their willingness to continue communication beyond the CHTF20 and to further exchange detailed information about specific projects. One Italian company already signed a NDA with a Shenzhen listed company and will start an in-depth project cooperation.
• Signing Ceremony with ENRICH for a Regional Hub in the Guangdong-Hong Kong-Macau Greater Bay Area
In order to promote the coordinated development of cross-border industries in the Guangdong-Hong Kong-Macau Greater Bay Area and to build a regional innovation ecosystem, GENSOL (Shenzhen) and ENRICH China held a virtual signing ceremony for the establishment of the "ENRICH China Regional Hub of Greater Bay Area".
The regional hub will further strengthen the capabilities of ENRICH China with regards to services and collaborative network construction, and accelerate the development of start-ups and high-tech SMEs in the Greater Bay Area and promote the cooperation between Chinese and European companies.
• Media Presence:
Xinhua News, Shenzhen Satellite TV, China Daily, China Youth Daily, China Securities Journal and other mainstream media, as well as Sina News, China News Network, Shenzhen Pioneer 89.8 radio and other domestic media carried covered our booth and conducted follow-up interviews. The CHTF featured the GENSOL booth, our exhibitors and their technologies.
https://www.chtf.com/english/News/ChildNews/202011/t20201109_21050.html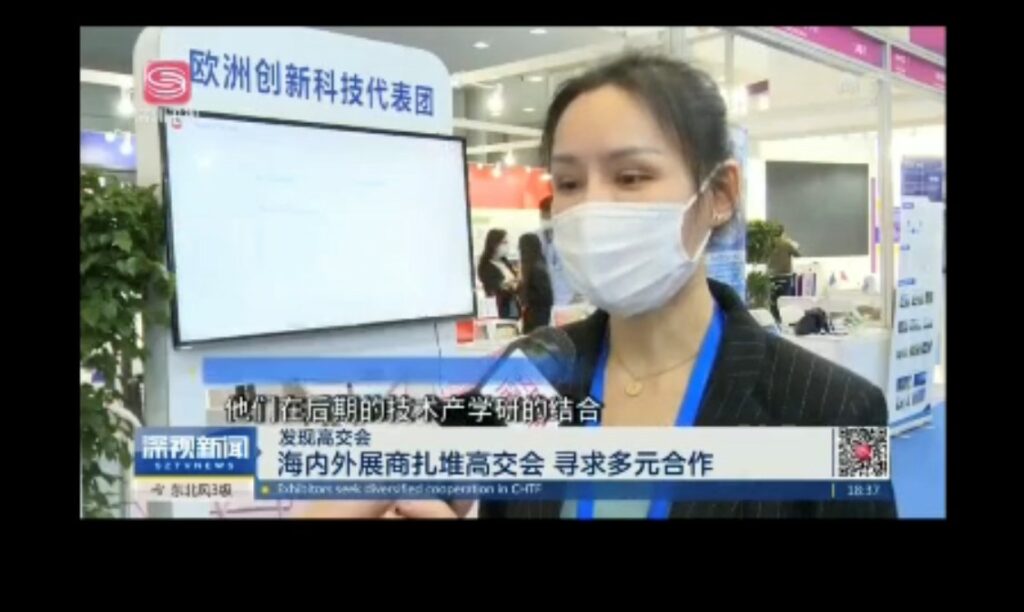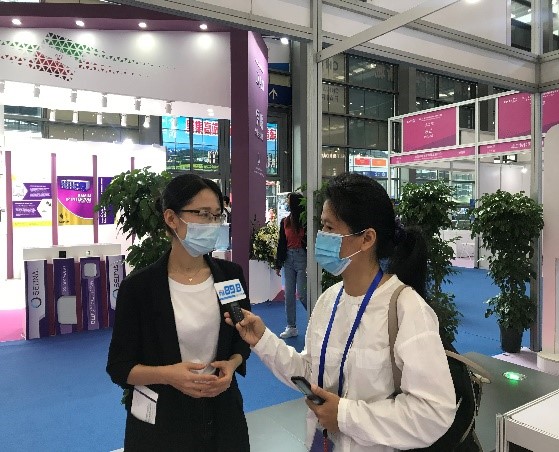 A number of media outlets, and many senior officials from the Shenzhen government attended the "launch ceremony of ENRICH in China Regional Hub of Greater Bay Area" and visited our booth.
https://www.chtf.com/english/News/News/202011/t20201115_21491.html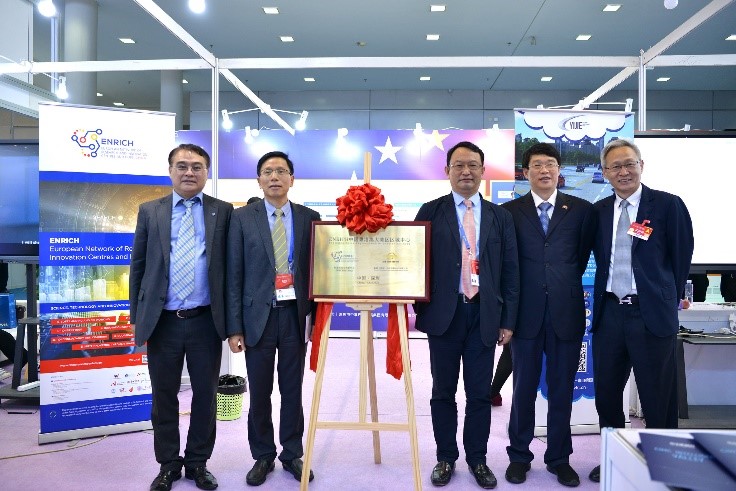 From left to right:
Mr. Feng Qiu, CEO of Gensol(Shenzhen) Technology Innovation Center Co., Ltd.
Mr. Liwu Ding, Joint General Manager of Shenzhen CIMC Industry & City Development Group Co., Ltd.
Mr. Lin Gao, Inspector of Shenzhen Municipal Bureau of Commerce
Mr. Peng Gao, Senior Commercial Officer of Royal Norwegian Embassy -Commercial Section/ INNOVATION NORWAY
Chengxia Li, Deputy Director of Shenzhen Convention and Exhibition Center Management Co., Ltd. (CHTF)